1G Rugged Ethernet Switches – Base-T and Fiber
Description:
These fiber to copper media converters and switches support 10/100/1000BASE-T copper ethernet and a wide variety of fiber optic ethernet including single mode 1GBASE-EX or 1GBASE-LX, and multimode 1GBASE-SX. Need something else? Give us a call and we can make it!
These units are fully customizable with plating, keying, clocking, mechanical mounting, modes of fiber, and combinations of copper and fiber ports.
Using the proven MIL-DTL-38999 circular connector to provide a rugged and versatile design, along with an environmentally sealed enclosure creates a robust media converter for any use case. Reliable internal electronics combined with compliant copper contacts provides any system with all the benefits that a world-class connector company like Amphenol can provide!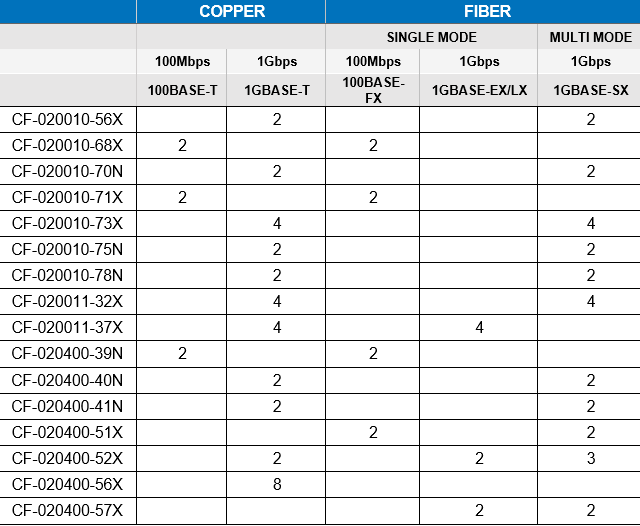 Features & Benefits:
IEEE or better specifications supporting the following protocols:
10/100/1000BASE-T
100BASE-FX
1GBASE-FX
1GBASE-EX and -ZX
1GBASE-LX and -LX10
1GBASE-SX and -SX4
Perfect for routing multiple Gigabit Ethernet connections into systems
No need for internal subsystem fiber harnesses, interconnect, or transceivers
Utilizes copper transceivers and existing interconnect (backplane, harnessing, faceplate) for system fiber connection
Media conversion at the connector reduces system complexity and cost
Interfaces for power, diagnostics, and others
Complete ruggedization for MIL-STD-810 Shock and Vibration
All benefits of the MIL-DTL-38999 circular connector in a media converter