Hermetically Sealed Connectors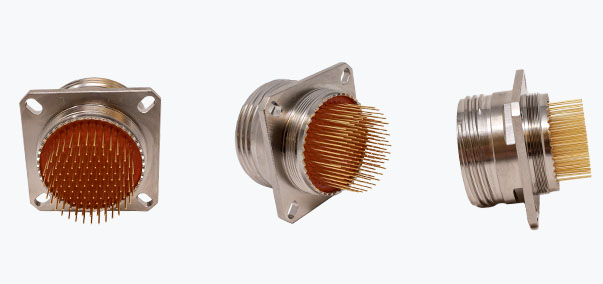 Air-Tight Lightweight Hermetic connector
With Amphenol's Air-Tight Lightweight Hermetic connectors, there is no longer any need to sacrifice on weight to provide high levels of sealing and operating temperatures. Utilizing high performance materials.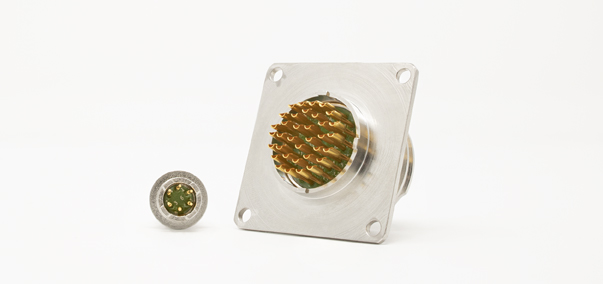 2M Hermetic
The small and lightweight 2M Hermetic connector provides an exceptional airtight seal without sacrificing ruggedness and meets or exceeds most MIL-DTL-38999 environmental and performance requirements.
---
Amphenol's hermetically sealed connectors
Offer superior electrical performance with the rugged design of a glass-sealed or epoxy-sealed connector and exceptional leak rate performance. Amphenol glass-sealed hermetic connectors are available in a variety of Mil-Spec configurations, and we offer custom designs for any harsh environment. Our epoxy-sealed connectors are a lightweight alternative to glass-sealed hermetic connectors.
What is hermetically sealed?
Applications that need to keep out the elements should consider opting for hermetically sealed connectors. These special connectors feature an airtight vacuum seal that prevents liquid, air, gas, and solid particles from entering the contact space. With a hermetic seal built to sustain strict leak rates, hermetic connectors prevent seal penetration, and can withstand high pressures and maintain stable pressure differentials.
Both glass to metal seal and epoxy seal connectors offer an excellent airtight seal. Various environmental and application factors will determine which type of seal is best for your needs.
What applications are hermetic connectors used in?
Hermetic connectors are ideal for extreme environments in military and commercial applications, including:
Military aviation
Naval ships and submarines
Missile systems
Low Earth orbit (LEO) satellites
Onshore and offshore drilling
Automotive race fueling