News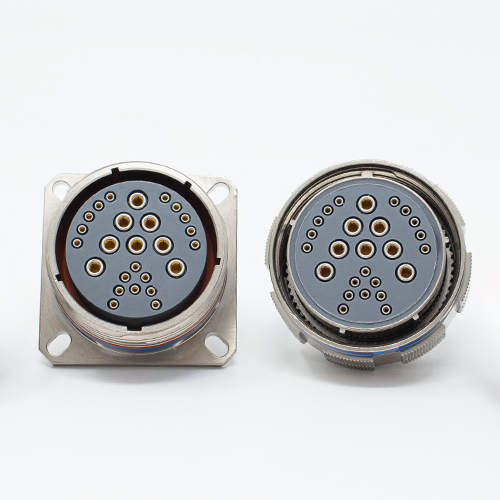 October 12, 2020
Amphenol Unveils New Tracer Rapid Prototyping Tool
Amphenol Aerospace is opening up access to its Proof of Concept Laboratory – and wiring harness and PC board design teams around the world stand to benefit. The POC Lab will allow designers to utilize Amphenol's world-class expertise in cutting-edge interconnect design and additive manufacturing to design and build fully-functional prototypes to test in real applications.
The POC Lab was originally built to provide Amphenol's engineering teams with a way to quickly test their new designs and concepts. The investment into materials research and additive manufacturing technologies will now help customers with precise wiring and board layout requirements. The POC Lab allows them to test their designs with attractive, functional, production-representative I/O interconnects.
Matt Simonds, Proof of Concept Engineering Manager, said, "Years ago, we would steer customers away from using a customized insert pattern because of the cost and lead times. Now, we encourage them to design the connector around their application because we can offer a flexible, iterative path to full-rate production."
"When we set out on this thing, our goal was simple – to come up with a way to help our customers stop compromising on their connectors. Lead times and tooling costs were always prohibitive. Now, we don't have to worry about that," said Anthony Annunziata, Product Line Manager, Military Circulars.
Users can download the Tracer Pattern Design Tool today to start designing your own insert patterns, or contact the Tracer team at TRACER@amphenol-aao.com for more information.